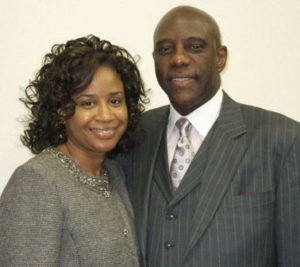 Bishop Vernon R. Brite is the senior pastor of the New Testament United Pentecostal Church where he has served for the past 17 years.  He has been in the ministry for the past 39 years. During this time Bishop Brite studied at Huston Tilloson College in Austin, Texas. He also founded two churches, First Apostolic Church in Lockhart, Texas in 1976, and Christ Temple Apostolic Church in Macon, Georgia in 1980.
Bishop Brite's enthusiasm for the ministry is not confined to the south. He also ministers at national and international conferences as well as camp meetings.
In addition to ministry responsibilities, Pastor Brite is also the founder and executive director of a Family Life Community Development Corporation, a nonprofit community development corporation that secures grants and funding for community activities (i.e. job training, after school programs, and rent subsidy).  Over the last 14 years this organization has received more than 1 million dollars to assist in these efforts.
In 2011 Bishop Brite and the New Testament United Pentecostal Church family entered into a 8.5 acre, million dollar ministry complex designed for the ultimate praise and worship experience.