Can't make it to service? Tune in to our LIVE broadcast, so that you won't miss out on the preached word of God! The Live Stream takes place on Sundays at 12:00p.m. and Wednesdays at 7:00p.m. CST.
There are two ways to view the Live Stream: 1)Here on the website at Live Broadcast & Sermons on-demand
2)Facebook LIVE at New Testament UPC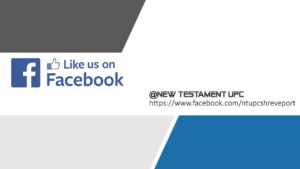 Also, Feel Free to visit our Gallery and Bookstore page, located under the Media Tab!